Get Trained for top tech jobs and Get Hired into top companies with our exclusive careerX cohorts
Our students are hired by
100+ companies
Take A Step Forward Towards
Your Dream Career
Live Cohorts
Industry Case Studies
High Paying Jobs
We also provide
EMI plans
We provide four different ways to pay, tailored to fit your budget needs. All prices in INR inclusive GST
One Time Plan
Two Months EMI Plan
CareerX Cohorts
Unlock your true potential with CareerX. Explore all of our courses and pick your suitable ones to enroll and start learning with us! We ensure that you will never regret it!
Full Stack Development
Super 30 GRE Cohort
Mentors & Instructors
Through your Journey
Meet our expert instructors for the courses we are offering! You will enjoy the best experience with the individual's lessons!
Assistant Professor in ICFAI, Jaipur
Blockchain developer at Chain Stack
ATMECS INC | Technical Manager
Founder – Digital Connect
Assistant Professor in ICFAI, Jaipur
Find out what our students think of CareerX Club Programs
Our Success Stories
CareerX.Club Played A Great Role In Shaping My Career. It Helped Me To Establish My Time Management Skills, Leadership Skills, Technical Skills And Also Been Able To Advance Them To A New Level. It Was This CareerX.Club That Enabled Me To Take My Baby Steps In The Industry And Helped Me To Solve The Critical Challenges In The Industry. The Placement Division Assisted Me In Getting Placed With My Dream Company.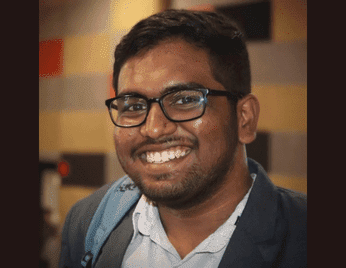 Manish
Placed In Contentera With 7.2 Lakhs Per Annum As Software Engineer
"The Entire Team Works In Pursuit Of Candidates And Chips In To Achieve Their Goal". CareerX.Club Helped Me To Raise The Professional Excellence That Would Help Me Cope With The Industry Challenges. The Training Helped Us In The Practical Environment At Our Workplace And Helped Me In Delivering My Work And Productivity. Their Motivation And Support Made My Professional Path Easier.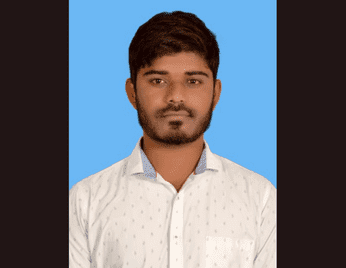 Nagaraju Upputuri
Placed In Infinity Learn With 5 Lakhs Per Annum As Software Engineer
Upcoming Webinars
Learn from the best. Enhance your skills with interactive Webinars and Workshops to resolve industry challenges
Blockchain Webinar
Full Stack Webinar
Blockchain Webinar
HR's love us!
We make our students market ready with the best technology skills and soft skills!
Great Work from the CareerX Club Team. We saved our time and cost of hiring visiting campuses and it gave us a great experience as a company to recruit from one place and that too pre-trained with basic learning of programming. We are pleased to partner with CareerX Club.

Sahithi
iBee Solutions Pvt Ltd | HR
The experience of hiring with CareerX Club was Fantastic. The team was very supportive throughout the process and we hired multiple Full Time Employees through them.

The experience from hiring through CareerX Club was excellent. I found a good basic understanding among each of their course graduate about the field of Block Chain & Data Science.

Lavanya
Aliiance Pro It Solutions | HR
Easy hiring process and really happy with the CareerX team. Will always get back for hiring junior developers.

Murali
Infinity Learn Hyderabad | HR
We received some really good profiles for the Software development Intern role, and we managed to finalize on a few good candidates. The candidates did really well in their interview rounds and were very accommodating and prompt in terms of their scheduled interviews. Can't wait to welcome them to the team and see what they have to contribute to the company!

Savinay
Immutable Ren Labs | CTO
My experience with CareerX has been nothing short of excellent. We hired front-end developers through CareerX Club and the experience was really great.

Gayatri
Effiasoft Pvt Ltd | HR
Amazing- that's one word I would use to express my experience with CareerX Club. Their drive to ensure win-win placements for both candidates as well as companies helped accelerate our recruiting process.

Vidya
Divami Design Labs | HR